We start with the original drawing on watercolor paper.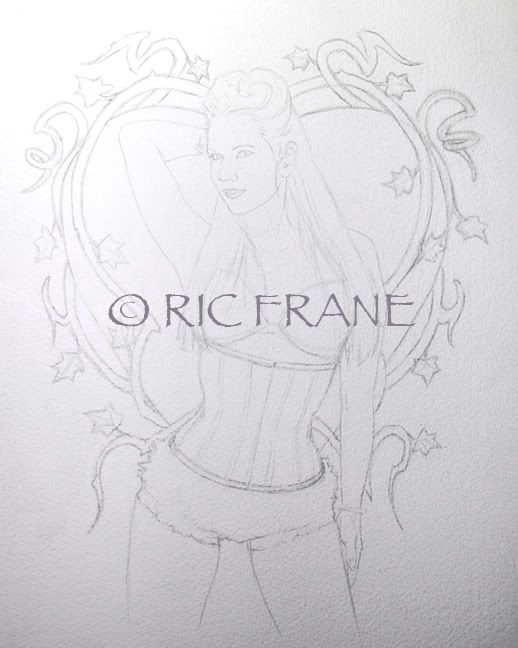 You must do a clean pencil drawing on watercolor paper. All your lines will show if you are not careful.
I outlined the background design with black acrylic paint. After it dried, I erased all the pencil lines. I did this before I washed the paper. Washing the paper will lock in your pencil lines. It is hard to erase after the wash. So make sure you get rid of any lines you don't want to show before you wet the paper.
Watercolor paper has a sizing on it. It's like a starch. You should wash it off before painting. Otherwise the paint will not lay well on the paper.
I just use a large brush with water and go over the paper then blot with a paper towel.
When it dried a did a wash of purple in the background.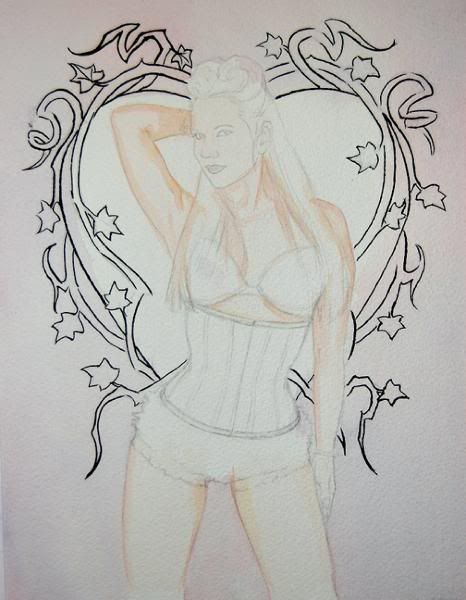 Next I started blocking in the figure. Using washes of reds, yellows and browns.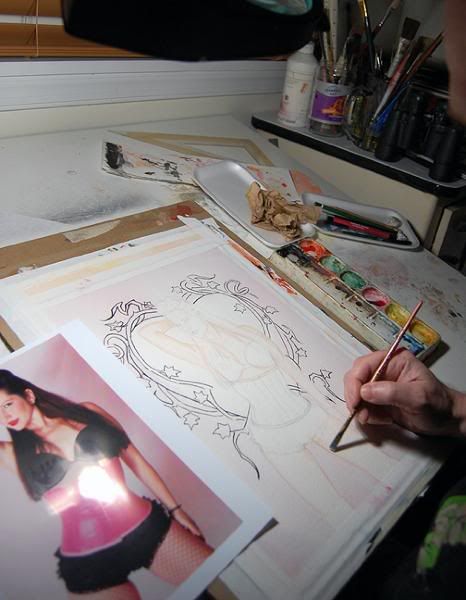 Using a med. size brush, I defined shadows and built up my dark areas.
The I started defining the outlines of the figure. As you can see I start out kind of loose and slowly tighten things up the further I go.
Paint in the heart with acrylic and tighten up the face.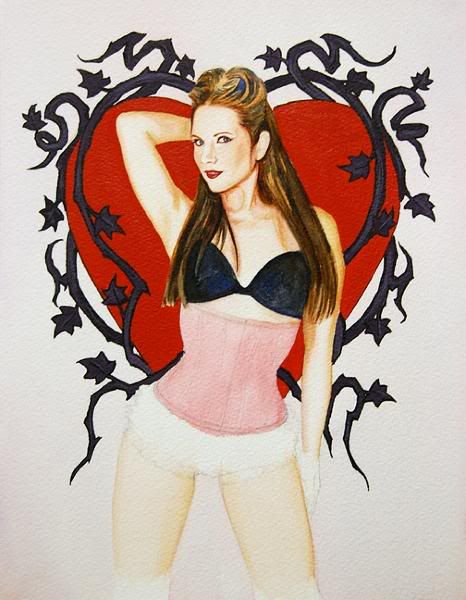 I pretty much have the face where I want it. I define the heart and ivy with acrylic paint and start on the clothing with watercolor waashes.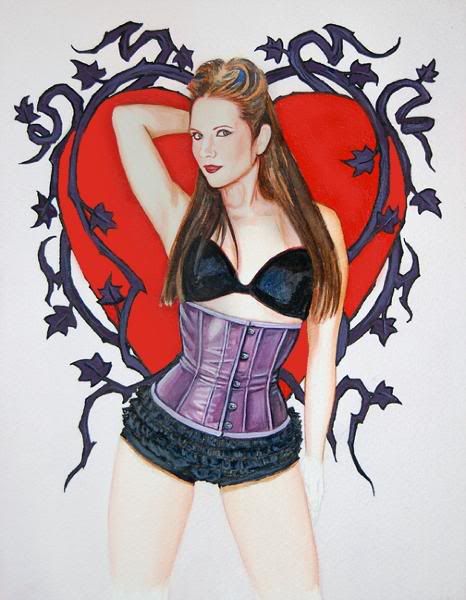 OK I went a little far on the clothing without taking another pic.
I used acrylic paint to do the purple corset.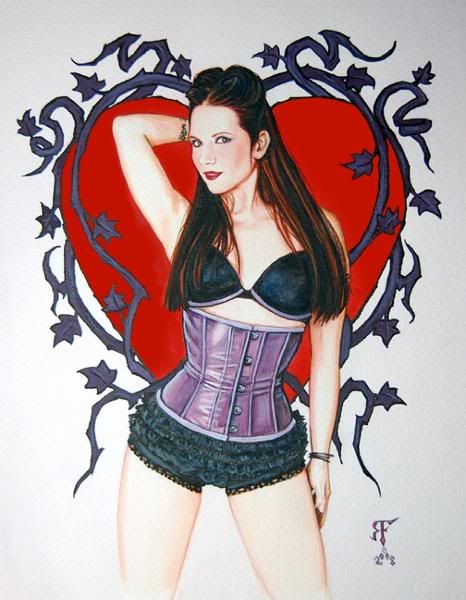 Go in and finish the hair. Clean up all the lines and she is done.