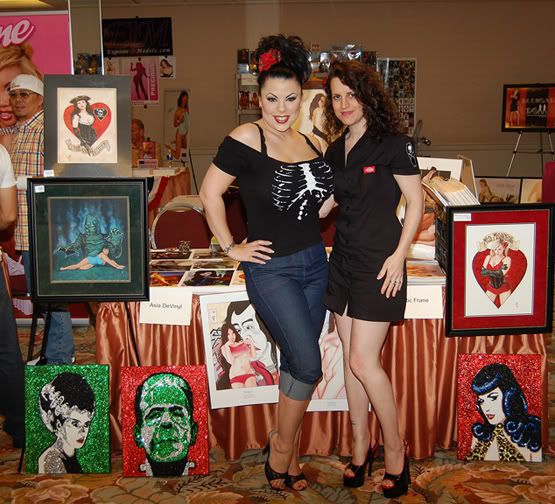 Our table at Glamourcon with Asia DeVinyl & Wendy M.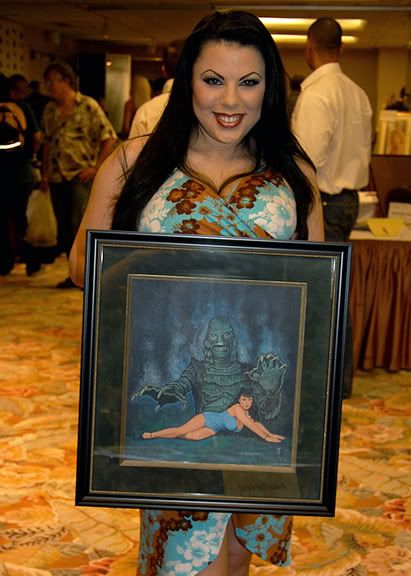 Asia with the Creature painting she posed for.
Oh! And for everyone that is always asking how to pick up models...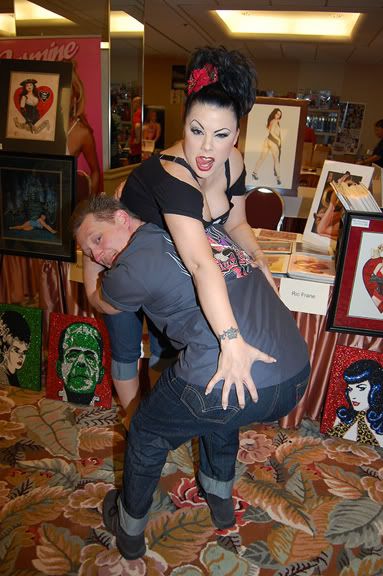 Bend at the knees.
LA Glamourcon is almost here.
I'll be there with original art and prints for sale.
I'll also be there with my favorite model, Asia DeVinyl.
So come on out. We'd love to meet you.

May 17-18 2008
Hilton LA Airport
LA, CA